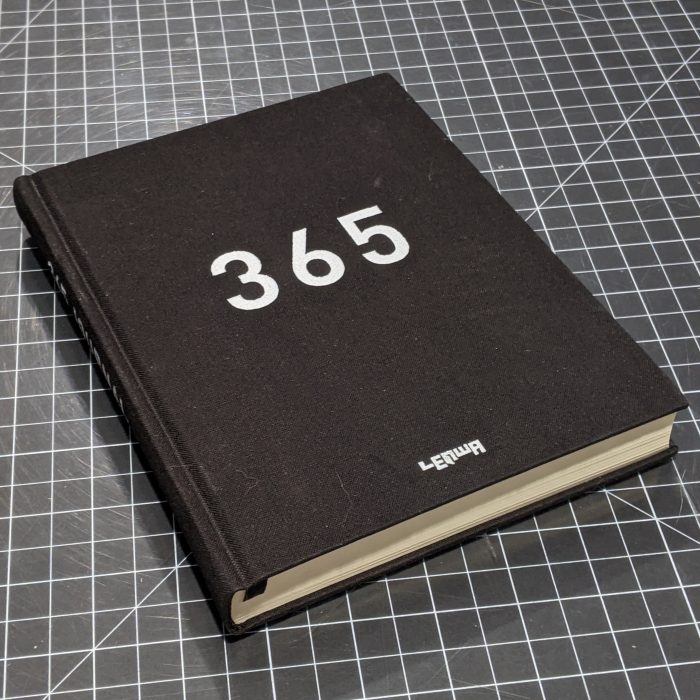 I've decided for 2022 to do a doodle a day. Though I will allow myself to do sketches, drawings or paintings as well in the journal but it will mostly be doodles. I am doing these doodles every day as a way to take 10 to 20 minutes a day to not think, worry or stress about anything. I've picked out a daily journal with blank pages that are numbered in the top corner from 1 to 365. Its nothing fancy and the pages are thin but for doodles it will work. The journal I bought is IPenny 365 Days Daily Planner/Journal on Amazon.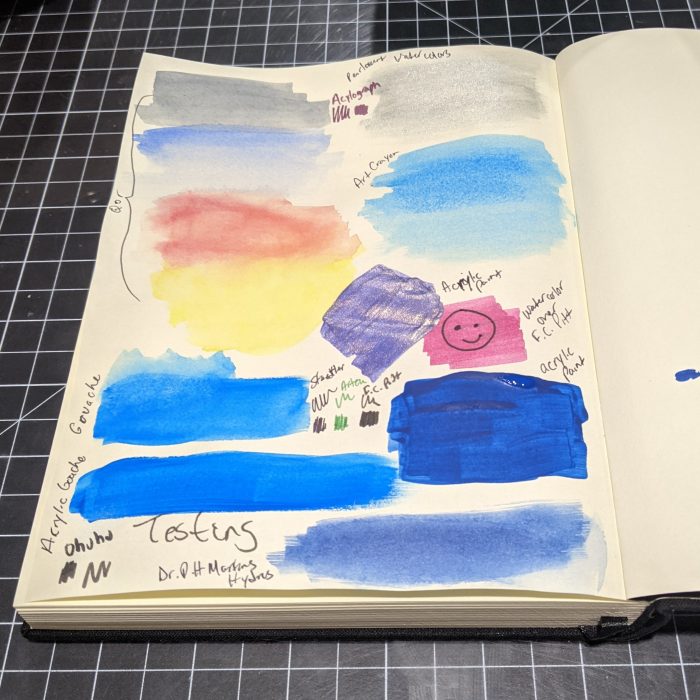 The back has a few lined pages and blank pages so I used 1 of the pages to test a few different mediums. I didn't bother testing markers as it was obvious they would bleed through the thin paper. Wet mediums like watercolor, acrylic gouache & gouache work ok but I can't go to heavy with water. Acrylic paint works fine. Arteza, Faber Castell, Staedtler & Ohuhu fineliners work great and don't seem to show through to the other side. Colored pencils and most pens work fine as well.
My only rules for this are as follows.
A page a day for a year.
Can do anything (Doodles, Drawings, Sketches, Paintings, etc.)
Max 20 minutes per page but prefer 10 minutes.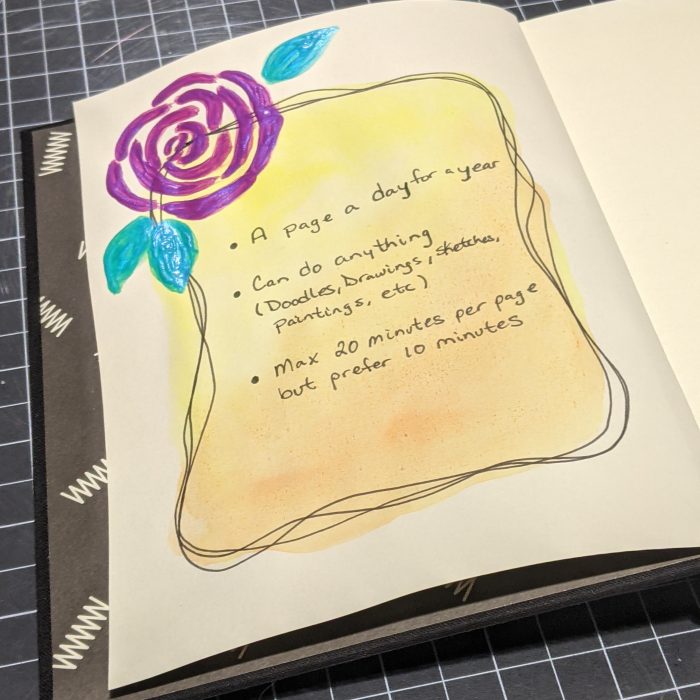 Every Friday I will create an Instagram Story with all the doodles I created that week. If you are interested in seeing what I create, follow me on Instagram.